Suzlon Energy Ltd. (SUEL), which suffered India's biggest convertible-bond default in 2012, agreed to sell its German unit to funds managed by Centerbridge Partners, L.P. for 1 billion euros ($1.2 billion) in cash as it reorganizes debt.
Proceeds from the sale of Hamburg-based Senvion SE will be used to pare borrowings, and Suzlon will focus on home and high-growth markets, Asia's second-biggest wind-turbine maker said in a statement. The deal is expected to be completed before the end of March.
Suzlon Chairman Tulsi Tanti told analysts Nov. 3 that he's "very serious" about reducing borrowings and freeing up more capital for projects. The company, whose liabilities surged 30 percent within three years to 173 billion rupees ($2.8 billion) by September, is seeking to emerge from a debt revamp program by the end of March.
As much as 60 billion rupees from the sale proceeds will be used to repay part of its 165 billion rupees of debt, Tanti told reporters in a conference call from Davos, where he is attending the World Economic Forum. The balance amount will be used for working capital needs, he said.
Shares of Suzlon reversed initial gains to fall 7 percent to 16 rupees at the close in Mumbai. The stock has risen 8.8 percent this year, compared with a 5.5 percent gain in the benchmark S&P BSE Sensitive index.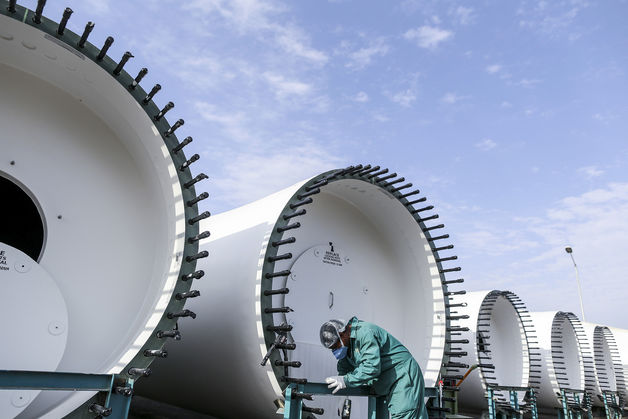 "We don't see the company as a great investment because of its financial troubles," said Paras Bothra, vice president of equity research at Ashika Stock Broking Ltd. in Mumbai. The sale "will be marginally positive for the bottomline."
bloomberg