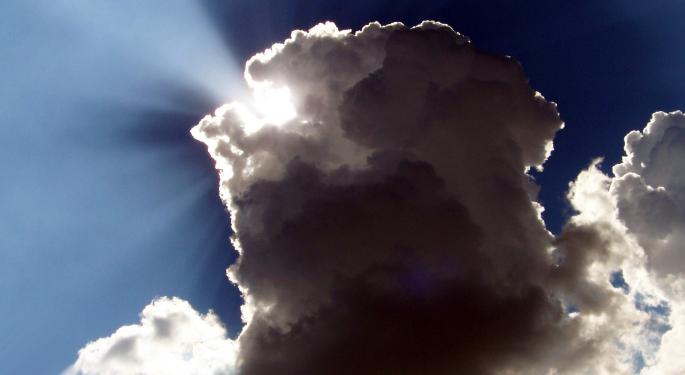 Following speculation swirling around the Street, Microsoft Corporation MSFT announced it would eliminate thousands of positions, primarily related to sales.
Sales Jobs On The Chopping Block
Bloomberg, quoting people familiar with the matter, said last week that the company is looking to implement a global sales force reorganization in order to increase its focus on selling cloud software.
The restructuring was rumored to be impacting the Worldwide Commercial Business under Judson Althoff and Jean-Philippe Courtois, the report said. The duo is running the global sales and marketing group after taking over from Kevin Turner in 2016.
The timing of the announcement doesn't come as a surprise, as the company ended its fiscal year on June 30.
The planned cuts amounted to less than 10 percent of Microsoft's salesforce, according CNBC. The bulk of the cuts, specifically 75 percent, are to be made outside of the U.S.
Finding Silver Lining In The Cloud
Microsoft's core business of selling software meant for PCs and services has matured, making incremental growth a tough proposition. Therefore, the company is forced to turn to greener pastures. The company's cloud platform, named Azure, meanwhile, has taken the lead in terms of growth.
"Our results this quarter reflect the trust customers are placing in the Microsoft Cloud," said Satya Nadella, chief executive officer at Microsoft in the company's fiscal third-quarter earnings release out in late March.
"From large multi-nationals to small and medium businesses to non-profits all over the world, organizations are using Microsoft's cloud platforms to power their digital transformation."
The company said in the release Azure revenues rose 93 percent in the third quarter.
The CNBC report, quoting a company spokesperson said, "Microsoft is implementing changes to better serve our customers and partners."
"Today, we are taking steps to notify some employees that their jobs are under consideration or that their positions will be eliminated. Like all companies, we evaluate our business on a regular basis. This can result in increased investment in some places and, from time-to-time, re-deployment in others."
Microsoft stock hasn't reacted much to the news, probably due to the fact that the forward-looking market has already reacted to the rumors.
© 2017 Benzinga.com. Benzinga does not provide investment advice. All rights reserved.
Source