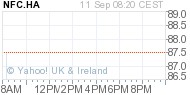 The annual CoolBrands Top 20 has found that new digital entertainment companies are perceived to be cooler than more established titans such as Sony (Hanover: SON1.HA - news) , Bose, Rolex and Selfridges
Digital entertainment companies are gaining stature at the expense of the established kings of luxury, an annual report into the UK's most desired brands has found.
Spotify was the highest new entrant in this year's CoolBrands Top 20 , stealing 11th place, while Netflix (Xetra: 552484 - news) and Instagram were fifth and seventh, making the top 10 for the first time.
Sonos, the maker of the wireless multi-room speaker systems and a pioneer of the connected home, also joined the index, while high-end home technology designer Bang & Olufsen (LSE: 0MRM.L - news) fell five notches to 16th place and Sony dropped out of the ranking altogether...
More