Well, surprise, surprise, FOMC decides to punt this time around and does not start tapering catching market participants off sides.
I can pick stocks, gold, the 10-year yield as examples, but will go with the Dollar Index as an example of the reaction.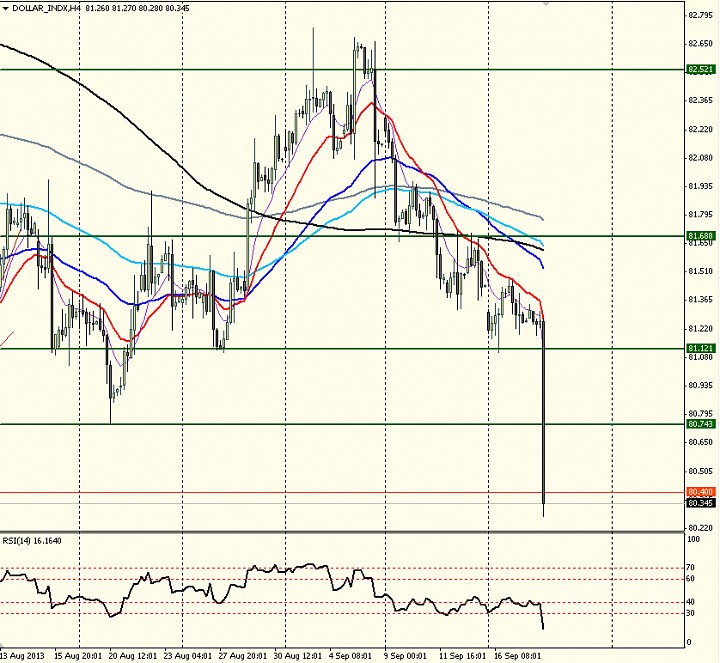 As we can see the USD got sold off sharply following the news, and there will be plenty of set-ups now to look over in the forex markets and likely some directional trading over the next few weeks.
- Nick