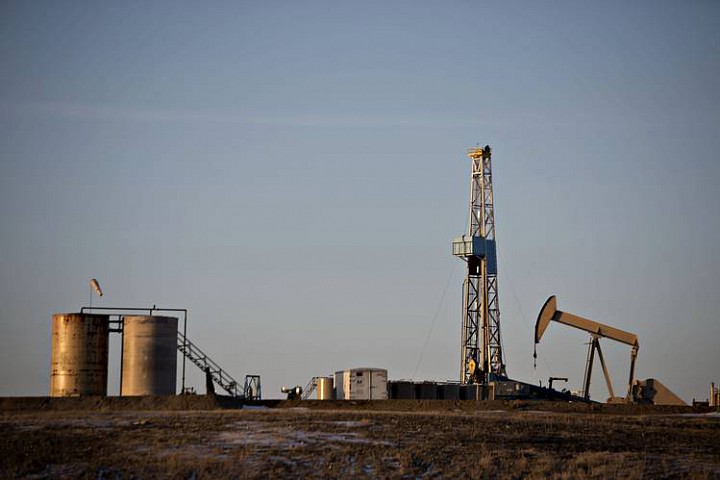 Rocked by months of plunging crude prices, oil producers are harvesting financial bets to raise, for some, much-needed cash.
Using specialized trades with nomenclature like "three-way collars" and "butterfly spreads," producers have long used futures, options and other financial contracts to help lock in minimum prices for oil.
But after the drop in oil from more than $100 a barrel to about $50 in a matter of months, some of these hedges have shifted from a form of insurance to a source of income.
While hedges are typically held until they expire, some companies are starting to close them out early, enabling them to reap gains, sometimes hundreds of millions of dollars, bankers and traders said. Others are adjusting hedges to better protect themselves against possible further price drops.
Carrizo Oil & Gas Inc. CRZO 2.35 % had placed several hedges on roughly 12,100 barrels a day that guaranteed it at least $91 a barrel, on average. The company has already locked in a gain of $166.4 million from those hedges, more than its total revenue of $163.3 million last quarter, which it will collect as the hedges expire this year and next. Carrizo also added new contracts guaranteeing a minimum price of $50 a barrel for some of its oil this year and next, protection in case oil prices, as some analysts predict, fall further.
"We did this because we wanted to lock in the value we have in that asset," said Jeffrey Hayden, vice president of investor relations at Carrizo. The company didn't immediately need the cash, he said.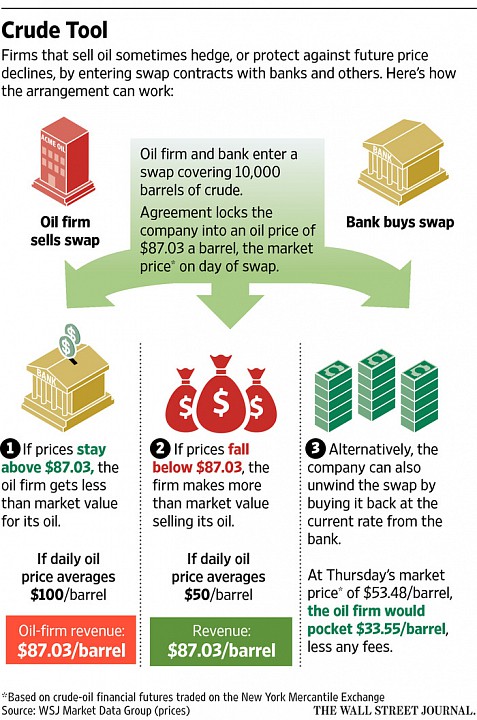 Craig Breslau, managing director at French bank Société Générale SA, said companies noticeably picked up activity this year. "We're seeing a lot more restructuring or termination of hedges in the early part of this year than we did in the fourth quarter of last year," he said.
On Thursday, oil for May delivery gained 4.5%, to settle at $51.43 a barrel, on the New York Mercantile Exchange. The price of crude has plunged 52% since a high hit in June, as the shale-oil boom in the U.S. has led to increased production and a surfeit of...
More