Personal income rose at 0.3% MoM in August, the weakest growth and biggest miss since March's tumble. At the same time spending rose 0.4% MoM, slightly more than expected. Of course this relative shift means the savings rate declined from 4.7% to 4.6%, which is to be cheered by economic models the emphasize spending over saving.
Income growth slowing dramatically...
Which means the savings rate has dropped to 10-month lows...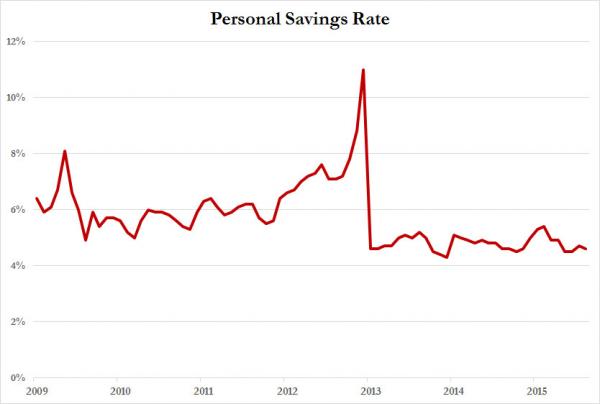 And in context...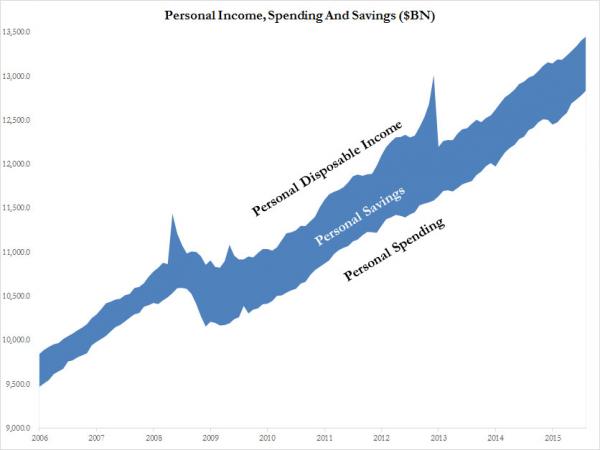 Charts: Bloomberg