Despite manufactured earnings reports that apparently 'beat' US financial stocks are the worst performer today and down 9% from its highs in mid-September. Today's drop in XLF - the Financials ETF - is the biggest since Nov 2012, and is red for 2014 now. Of course, this should not be a total surprise since US financial credit spreads have been flashing a much less exuberant tone for a few weeks...
US Financials drop negative yearo-to-date, down 9% from the highs...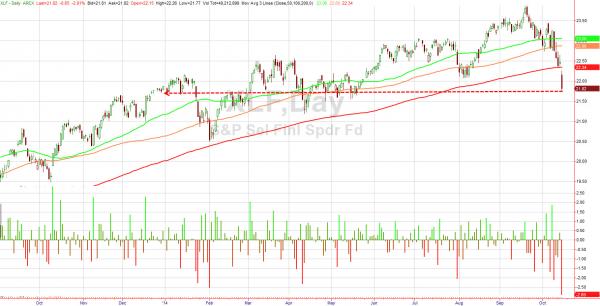 as they catch down to credit....
Charts: Bloomberg