The majors didn't offer many attractive setups to my eyes during the UK session.  A series of lower highs made for an appealing setup in the EUR, but he gains were modest.  As price reversed to re-test the Asian session lows once more, we are closed - protecting our profits. 
One thing a trader never wants to do, is let an acceptable level of profit get away and  turn into a loss.  In this case, we had a wicky candle which warned us to tighten and continue to tighten our profit stop.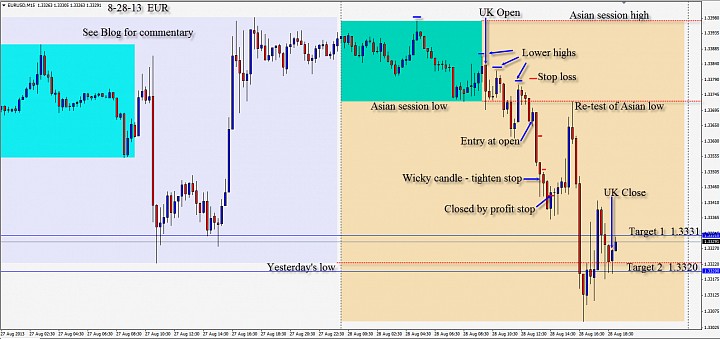 Good luck with your trading!
Back tomorrow if we can find a trade.