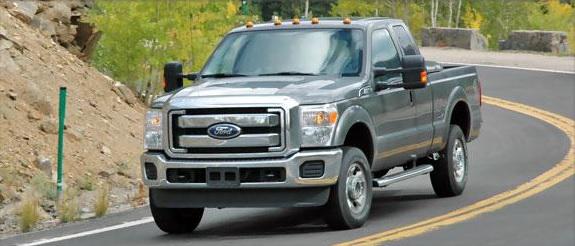 A Ford pickup, powered by Westport's WiNG Power System. Image Source: Westport Innovations.
Westport Innovations Inc. (NASDAQ: WPRT) stock has pulled back more than 16% since its last quarterly earnings report, indicating that investors are increasingly becoming worried about the company's turnaround, despite its key venture with engine-maker Cummins (NYSE: CMI) showing promising signs of growth. Clearly, disappointing numbers and Westport's decision to not provide an outlook for the full year until its impending merger with Fuel Systems Solutions (NASDAQ: FSYS) is complete didn't go down well with the market.
Amidst the weakness, however, investors may have missed some of the key things that Westport management wants them to keep in mind. For instance, did you know which market is proving to be Westport's biggest growth hurdle, or how the company is dealing with its cash burn issues? The answers to these critical questions and more were revealed in Westport's earnings call. If you missed it, take a look at the following slideshow to find out the surprising answers now.