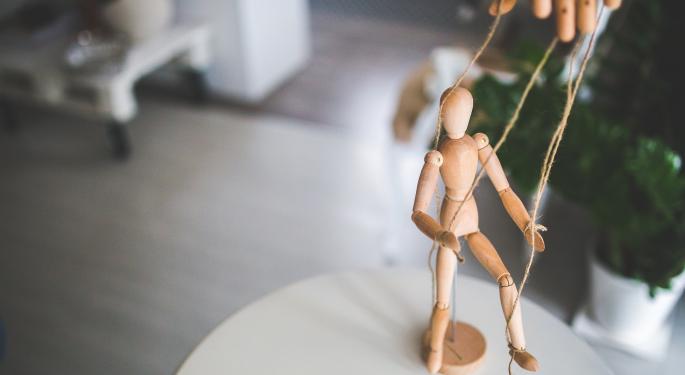 The Speculative Investor, a financial blogging website launched by Steve Saville, argued what many already believe — statistics can say "whatever you want" them to say.
Saville's blog has the perfect example to prove his point: Commercial and industrial loan charge-offs are happening at such a rapid pace that the only logical conclusion is the U.S. economy is stuck in a recession.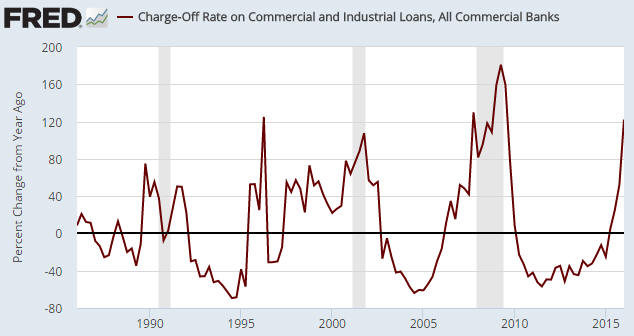 The chart above does paint an alarming picture, as the trend is surging toward the highs of the financial crisis. The only problem is the chart shows the percentage change of a percentage, which makes even a minor increase look larger than it is.
Related Link: Republican Presidential Platform Raises The Specter Of Reinstating Glass-Steagall
"For example, an increase from 1 percent to 2 percent over the course of a year in the proportion of loans charged-off would be a 100 percent increase if expressed as a year-over-year percentage change in the percentage of charge-offs, whereas all you've actually got is a 1 percent increase in the total proportion of loans that have been charged-off," the blog noted.
The chart below is based on the identical data set, but displays the data as simply the percentage of loans that have been charged off.
Looking at this chart paints a different picture and a different conclusion.
"The first chart's message is: an economic recession is either in progress or imminent," the blog concluded. "The second chart's message is: the US economy is not in recession and is presently not close to entering recession."
Did you like this article? Could it have been improved? Please email feedback@benzinga.com with the story link to let us know!
© 2016 Benzinga.com. Benzinga does not provide investment advice. All rights reserved.
Source