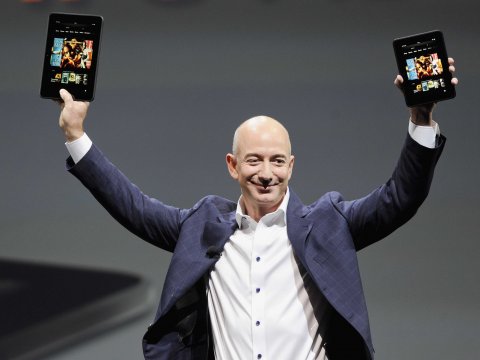 IMB has been top dog in computing services for decades but off in the distance a new competitor is making some noise in the neighborhood. After being seen as just a supplier of online computer services to start ups and small businesses, Amazon's Amazon Web Service beat out International Business Machines (IBM) for a cloud computing contract the CIA for $600 million dollars. 
With Amazon set to release it second quarter reports on Thursday, the companies stocks have been on a rise this morning. But more importantly this contract gives the company more clout and trust in the eyes of the market because they are proving to be more than just a retailer but also becoming a major player and
 competitive provider of information technology for big companies and government bodies. 
In other words keep your eye on their stocks just new horizons are on the way.