The public "vote no" campaign spearheaded by the International Brotherhood of Teamsters against McKesson Corp. (MCK) proved successful after investors on Wednesday, July 26, opposed the company's executive compensation plan.
Investors rejected the program at McKesson's annual shareholder meeting outside Dallas, the company said in a press release. The company plans to disclose the number of shareholders who voted against the plan on Thursday in an SEC filing, but within the company's bylaws, 50% of a vote is required for approval. The vote marks the second time since 2011 the board has failed to rally majority support behind advisory votes on pay.
So-called say-on-pay votes are non-binding, so McKesson needn't do anything in response to the rejection of its compensation plan. But the outcome is embarrassing to management, and activists have often mounted campaigns following negative say-on-pay votes because they are an indication of a large disgruntled shareholder base.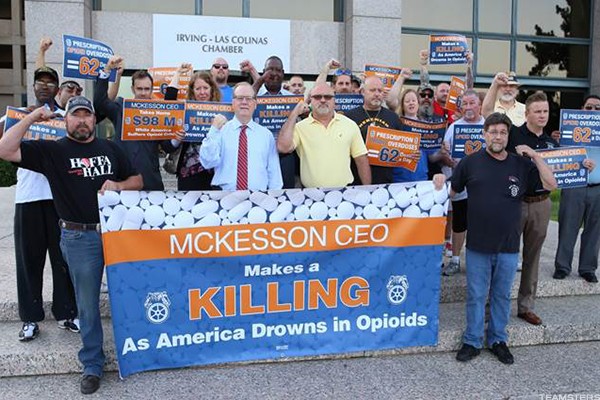 "We cannot afford another decade of business as usual at McKesson-honestly I don't think America can survive it," Ken Hall, general...
More