It's still quite early in the week, but one of the patterns/set-ups I will be monitoring initially will be what happens with the AUD/USD after it moved above an important resistance pivot at 0.9385.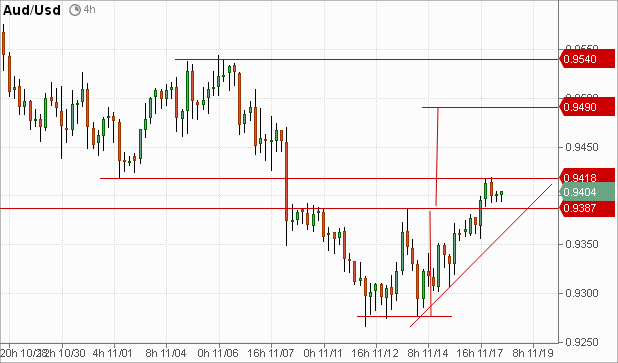 With the break of that neckline we can say we have a double bottom pattern, which would imply we can project a measured move target. First we measure the amount of pips from the bottom to the neckline of the double-top (around 100 pips), and project that from the neckline of 0.9385 to get a target of 0.9490.
Will USD weakness continue? Since Yellen's testimony, its been a one-way move, so lets see if it extends.