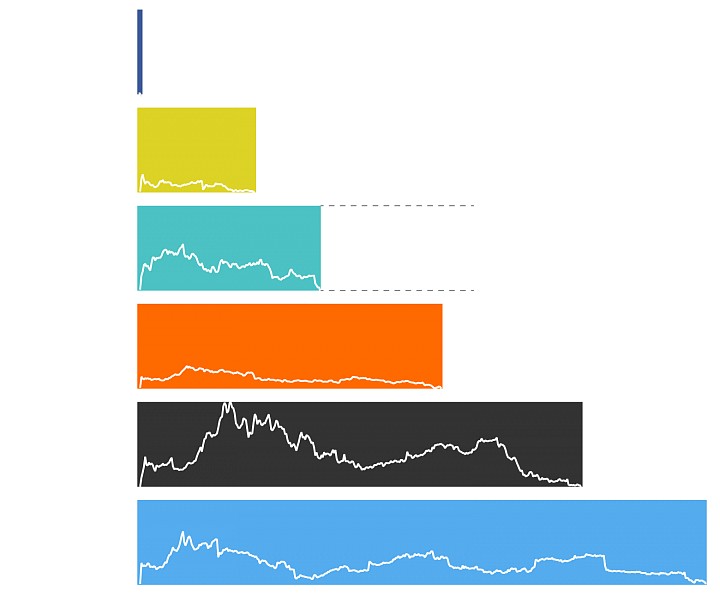 Snap shares continued their downward spiral this week, falling below their $17 IPO price on Monday before plunging an additional 9% to $15.47 on Tuesday.
Snap, the parent company of Snapchat, isn't alone among high-flying tech companies whose stocks sunk below their IPO prices. In fact, it's happened to most of the big names at some point in the days and months after their highly touted offerings.
This undesirable milestone happened only 90 trading days (130 days including weekends and holidays) after Snap's IPO in March, a relatively short period as compared to other major tech companies. It took Twitter 449 trading days to fall below its offering price; companies like...
More