Carl Icahn has been backing up his comments from late 2014 and throughout 2015 about the dire straits of the U.S. economy and the High Yield Junk Bond market with a massive short bet. The anonymous collective know as Zero Hedge astutely noticed a record short position recorded in the most recent SEC filings for Icahn Enterprises LP IEP 0.17%.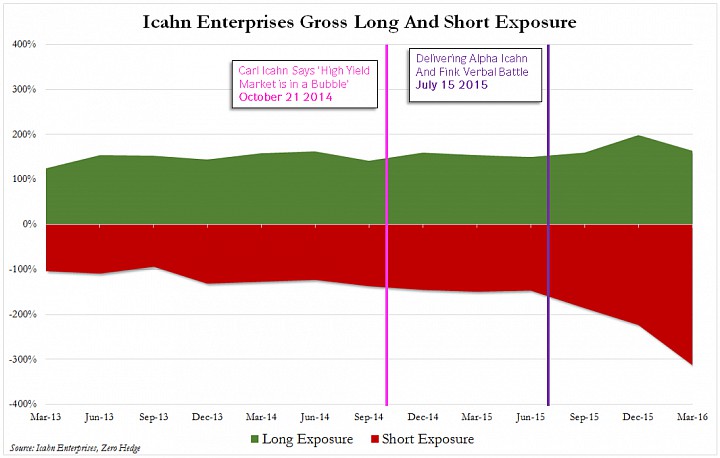 Zero Hedge notes:
"[Icahn's position back on] December 31, 2015 was a modest 25% net short, has since exploded into a gargantuan, and unprecedented for Icahn, 149% net short position."
So Icahn has taken his short exposure to an extreme, right as the iShares iBoxx $ High Yid Corp Bond (ETF) HYG 0.44% posts historic outflows total of $3.6 billion since April 28: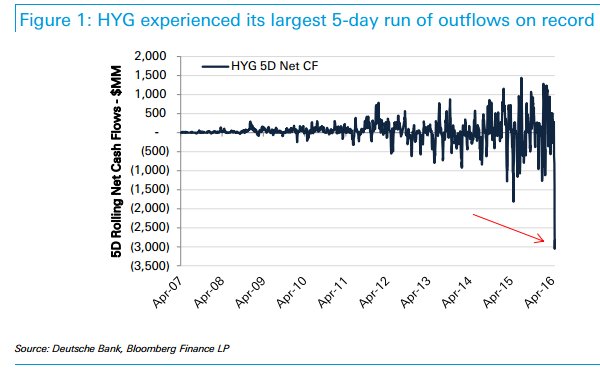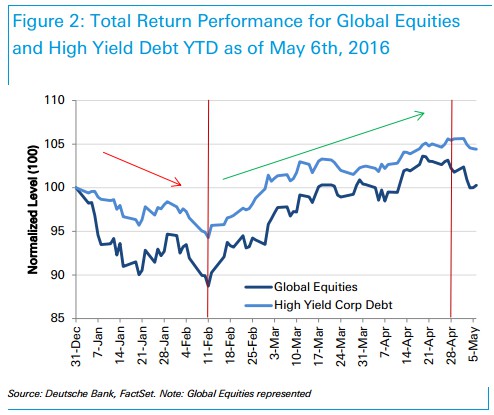 Source: Deutsche Bank
To read the full Zero Hedge report, click here.
© 2016 Benzinga.com. Benzinga does not provide investment advice. All rights reserved.