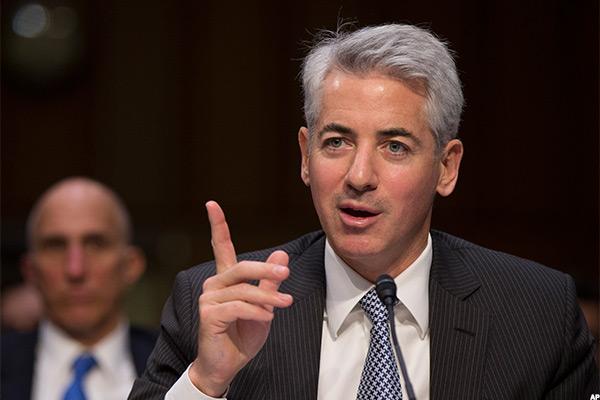 Bill Ackman's Pershing Square hedge fund just can't seem to catch a break with regulators.
On one hand, Herbalife ( HLF) -- the company Pershing shorted for about $1 billion in December 2012 -- skyrocketed as much as 18% in early trading Friday, on news that the FTC has finally concluded the nutrition-products distributor is not what Ackman has alleged: namely, an illicit pyramid scheme. Herbalife closed up by nearly 10% on Friday.
And on the other, Valeant Pharmaceuticals ( VRX) -- Pershing's biggest long flop to date -- dipped about 2% in morning trading as one of a trio of key drugs under Food and Drug Administration review appears to be encountering newfound hurdles. VRS finished the day down less than 1%.
The Federal Trade Commission's investigation into Herbalife began in earnest in March 2014, after Pershing's own probes into the company prompted a thorough look at Herbalife's compensation structure for vendors, who Ackman alleges very rarely turn a profit, are encouraged to rope new members into the so-called "scheme" rather than selling nutrition products, and are often run into debt after being pushed to start Herbalife franchises under the promises of million-dollar payouts.
But shares have since climbed 153% since their December 2012 trough, partially because of Ackman's feud with rival activist Carl Icahn, whose Icahn Associates unveiled a bullish bet in Herbalife that quickly accumulated into 13% of Herbalife's market cap just two months after Ackman's 2012 short was announced.
And as part of...
More