Wondering which stocks to invest in? Follow the leaders of the finance world! Insider Monkey tracks more than 40 billionaire hedge fund managers, who have proven to be very successful at picking high-potential stocks. Billionaires are the elite of the hedge fund industry, with unequaled track records when it comes to investing. The odds of uncovering great stock picks by examining billionaires' portfolio holdings are very high, which is why we have gathered the top five Dow Jones Industrial Average stocks held by billionaire hedge fund managers. Just recently, the Insider Monkey team discussed the least favored Dow stocks by billionaires. Let's move on to our freshly-compiled list of five Dow stocks that they love and their performance since the end of the second quarter.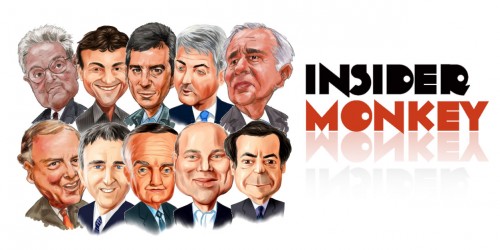 We track hedge funds and prominent investors because our research has shown that historically their stock picks delivered superior risk-adjusted returns. This is especially true in the small-cap space. The 50 most popular large-cap stocks among hedge funds had a monthly alpha of about six basis points per month between 1999 and 2012; however the 15 most popular small-cap stocks delivered a monthly alpha of 80 basis points during the same period. This means investors would have generated ten percentage points of alpha per year simply by imitating hedge funds' top 15 small-cap ideas. We have been tracking the performance of these stocks since the end of August 2012 in real time and these stocks have beaten the market by 53 percentage points (102% return vs. S&P 500's 48.7% gain) since then (see the details here).
#5 Home Depot Inc. (NYSE:HD)
The number of billionaire hedge fund investors with stakes in Home Depot Inc. (NYSE:HD) at the end of the second quarter stood at 11, compared to eight registered in the prior quarter. The value of their investments increased by slightly over 17% during the June quarter to $1.92 billion. The shares of the home improvement retailer have advanced by almost 12% since the end of...
More