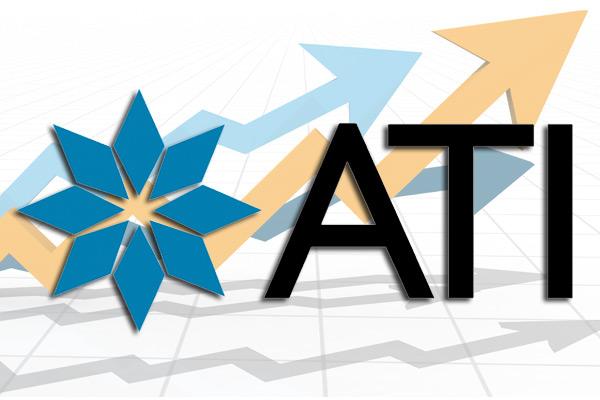 Weekly charts widen the parameters of a technical formation and consequently allow a trading strategy based on a particular pattern more time to play out. This is an advantage to traders who often find themselves whipsawed out of positions only to see original the premise of pattern come to fruition.
The four stocks highlighted here are testing the resistance levels of well-defined weekly chart patterns with price projections that target strong gains. The cup and handle formation is one of the more reliable technical patterns. It consists of a rounded bottom that establishes a rim line resistance level, as well as a pullback that is followed by a second rounded move higher and then returns to retest resistance.
The targeted price projection is measured by adding the depth of the cup to the breakout level. Obviously, the greater the height of the pattern, the greater the potential profit.
Allegheny Technologies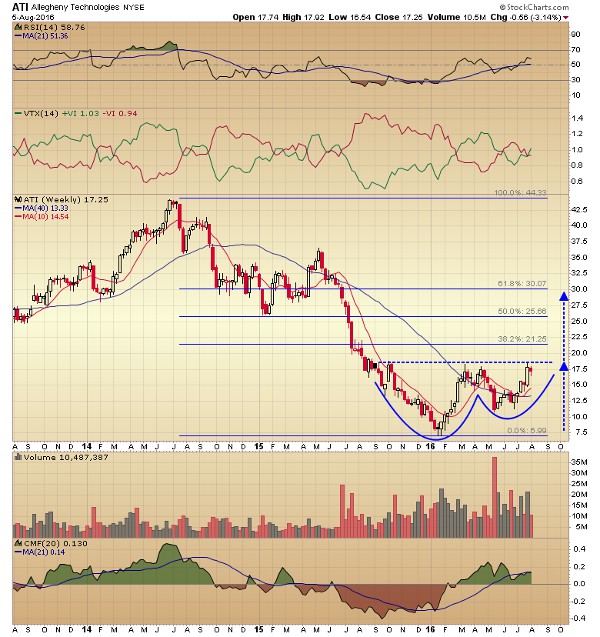 Shares of the specialty metals manufacturer...
More