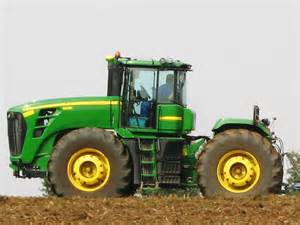 There are several crises facing the world right now, including rising geopolitical tensions across the Middle East and a looming financial crisis in Europe. One issue that isn't getting nearly as much attention is the global food supply. Put simply, there is an immense strain being placed on food production. As populations and economies continue to grow, particularly in under-developed nations such as China and India, there are millions of people entering the middle class every year. At the same time, however, the amount of farm land available for food production remains the same.
This is where Deere & Company (DE) plays a role. Deere's agricultural equipment helps farmers around the world increase crop yields and improve productivity, which are crucial to solving the world's looming food crisis. Deere's profits reached $3.16 billion, the company's second-highest annual total ever.
And, Deere now has the financial support of Warren Buffett, one of the most famous and influential investors of all time. A 13-F filing revealed Buffett's Berkshire Hathaway (BRK/B) nearly doubled its stake in Deere. Berkshire now owns 5% of Deere.