With its latest tri-annual release the Bank for International Settlements showed that the market for forex trading continues to grow. Over the past 3 years forex trading jumped a third to a daily volume of $5.3 trillion.
If interested, check out the report here:
http://www.bis.org/publ/rpfx13fx.pdf
Here's a chart of the top traded currencies and comparing the total traded in 2013 vs 2010: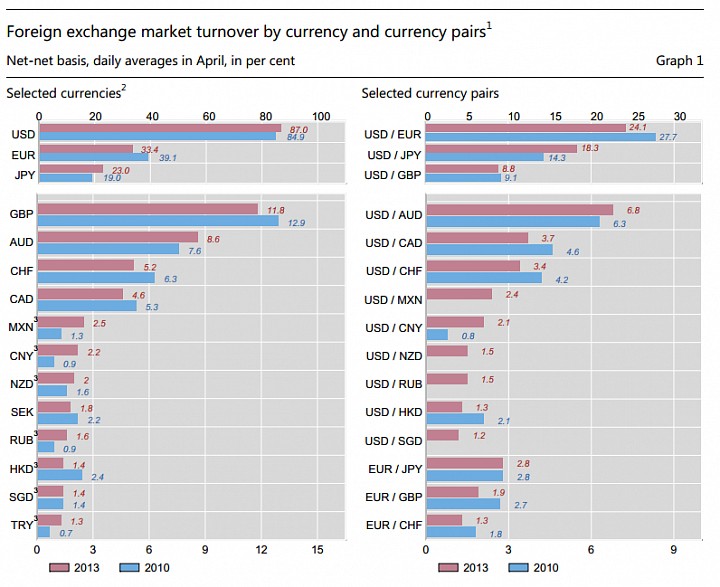 So, with the market growing by leaps and bounds, the question is, are you trading forex?
- Nick