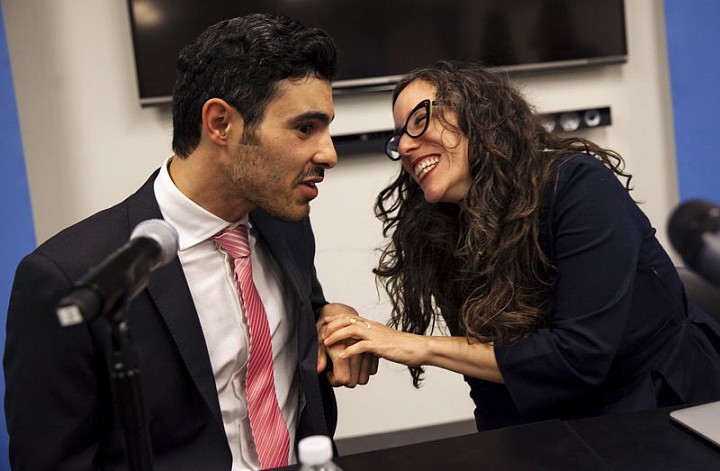 By Michelle Nichols
UNITED NATIONS (Reuters) - Syrian refugee Subhi Nahas watched in fear as the al Qaeda-linked group Nusra Front took over his home town of Idlib and began torturing and executing men suspected of being gay. Then, with the rise of Islamic State, came videos of gay men being hurled from buildings.
If the victims did not die from the fall, they were stoned to death.
"This was to be my fate, too," Nahas told a closed-door informal meeting of the United Nations Security Council on Monday. The meeting was organized by the United States and Chile to draw attention to "brutal attacks" by the militants.
"I was terrified to go out. Nor was my home safe, as my father, who suspiciously...
More