MACRO VEIW: WTI OIL UPDATE: THE RANGE HOLDS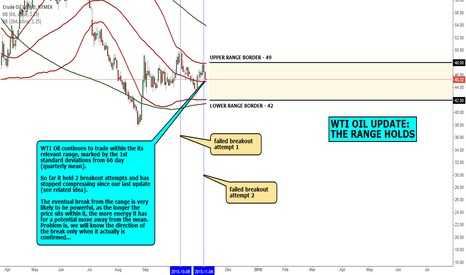 WTI Oil continues to trade within the its relevant range, marked by the 1st standard deviations from 66 day (quarterly mean).

So far it held 2 breakout attempts and has stopped compressing since our last update (see related idea).

The eventual break from the range is very likely to be powerful, as the longer the price sits within it, the more energy it has for a potential move away from the mean. Problem is, we will know the direction of the break only when it actually is confirmed...