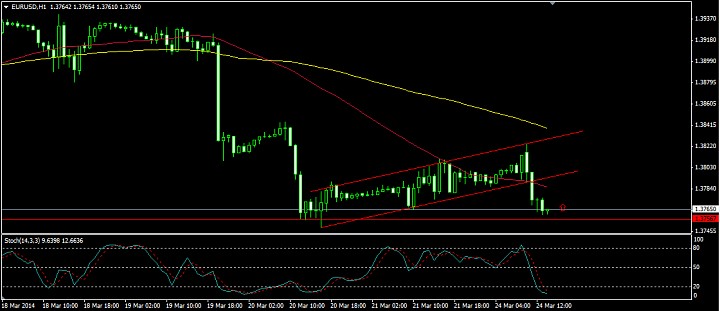 EURUSD recovered from its losses on Thursday last week and began following an upward channel trend. However, today the pair broke this channel from the support trend line to move in the downward direction. It should find support at 1.3756 and move upward.Downfall in EUR came after the Markit released the Flash manufacturing PMI for euro zone and Germany.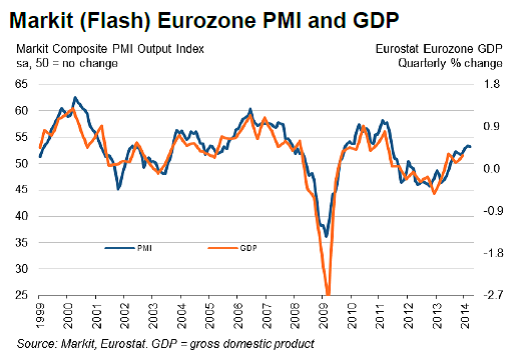 According to the report the Flash Euro Zone PMI Composite Output Index declined to 53.2 in March slightly lower than February's 32 month highs of 53.3. Whereas the Manufacturing PMI fell down to 53 from 53.2 in February slightly lower than the expectations. The growth in business activity in euro zone during March seems its best quarter since the second quarter of 2011. The survey is signalling that the GDP in first quarter increased by .5% building on a .5% increase in the final quarter of the last year.
Germany which is considered as the largest economy of the Euro zone, manufacturing PMI of it fell to a four month low of 53.8 in March from 54.8 in February missing the forecast of 54.6. However some growth was seen in the second largest economy of Euro zone that is France. The French manufacturing PMI rose to 51.9 in March from 49.7 in February beating the expectation for a rise to 49.8.
The pair may fall due to weak numbers but it seems like growth in euro zone is picking up some speed.