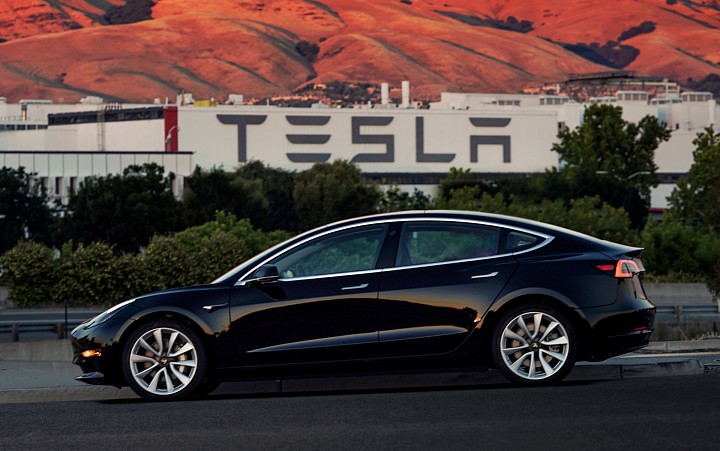 Tesla Inc. worked to calm investor nerves Wednesday, stressing that orders for its two older and more expensive vehicles have accelerated lately despite the arrival of the cheaper Model 3 compact car.
In its second-quarter report, the Silicon Valley electric-car company reiterated it plans to sell more of the Model S sedans and Model X sport-utility vehicles during the second half than the first six months of the year, and it expects revenue to swell while operating costs hold steady.
The company ended the quarter with $3 billion in cash on hand after spending less during the April through June period than expected. That along with cash being generated during the second half should provide enough money to pay for Tesla's ambitious spending projects and give it enough flexibility during the Model 3 ramp up, Chief Executive Elon Musk told shareholders in a letter. He later signaled to analysts on a conference call that Tesla may tap the debt market again for more cash.
Tesla's stock has been on a tear this year—rising more than 50% this year and sending its market value above that of Ford Motor Co. and, at times, General Motors Co.--amid enthusiasm for the Model 3. The new car, which Tesla moved into production in July, is designed to remake the company as a more mainstream auto maker, ushering in an age of more affordable and popular electric cars.
But investors and analysts have expressed concern that buyers' anticipation for the $35,000 Model 3 could cannibalize sales of the older models. Those concerns were stoked in July when Tesla reported second-quarter deliveries of the Model S sedan and Model X sport-utility vehicle came up short of analysts'...
More