Facing what is likely the largest loss in its history, it would seem The Swiss National Bank has undertaken what every good asset manager does nowadays - Month-End window-dressing. The Swiss Franc has collapsed in the last week or so (against the Dollar and Euro) as a mysteriously active seller of Swissy has managed levels up to smooth out the collapse in value of the SNB's balance sheet...
If only you had a little morer margin to hang on to that Swiss Franc short...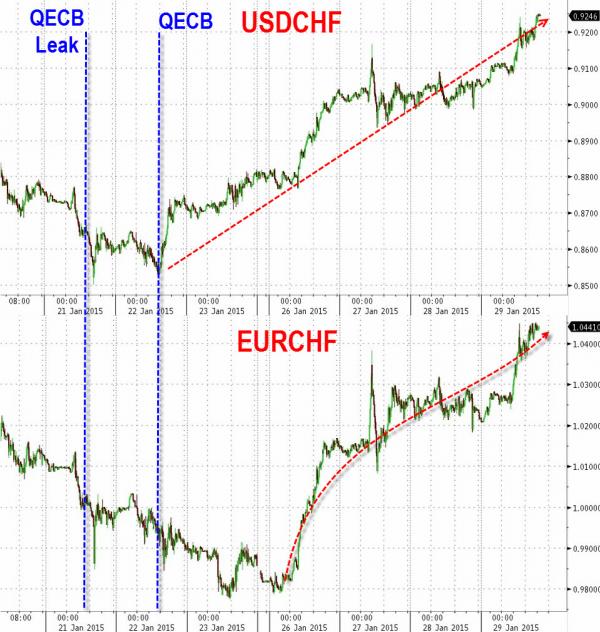 These are biggest drops since the Euro-peg was installed in 2011...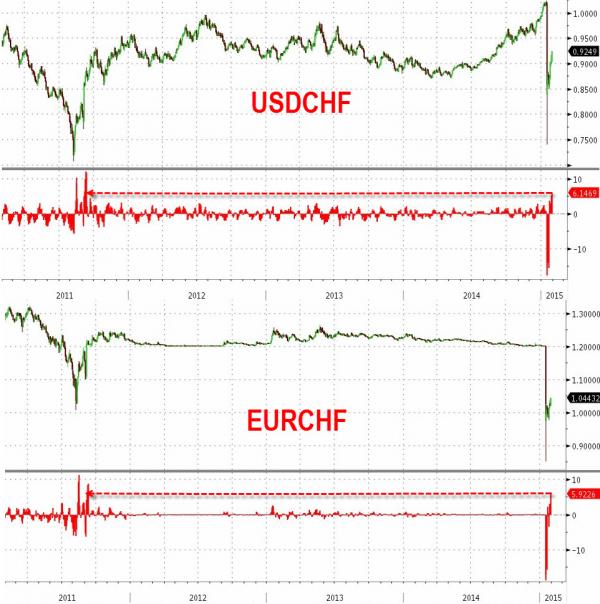 Charts: Bloomberg