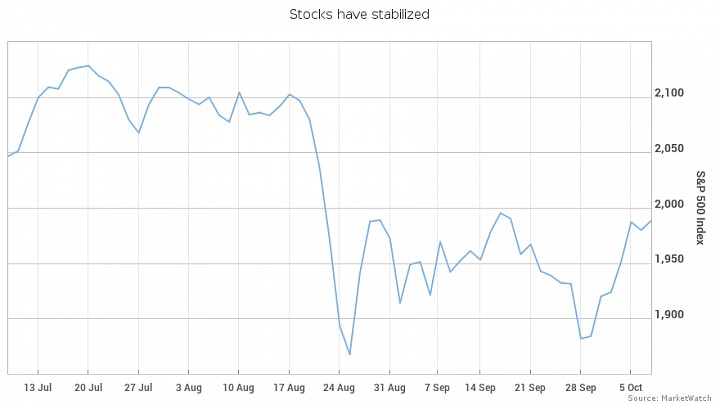 For a while there, it looked ugly on Wall Street as stocks were in a tailspin and big momentum plays were breaking down.
Thankfully, it appears the worst is over.
I know. Here's where you say that those are famous last words — and I'm sure that between when I file this with an editor and when you read it, the S&P 500 SPX, +0.88% will be 50 points in the red and the comments section will be full of colorful discussion about this call.
Here's the thing: Markets have good days and bad days, and we are hard-wired to give the bad days more attention. This concept won Daniel Kahneman a Nobel Prize in economics, as he illustrated that losses hurt far more than gains feel good — something that many investors have personally experienced.
So while the losses you experienced in August were real and significant challenges are ahead, take a deep breath the next time you hear that little voice telling you to go to cash and try to think rationally. Your fear of losses may be clouding your judgment.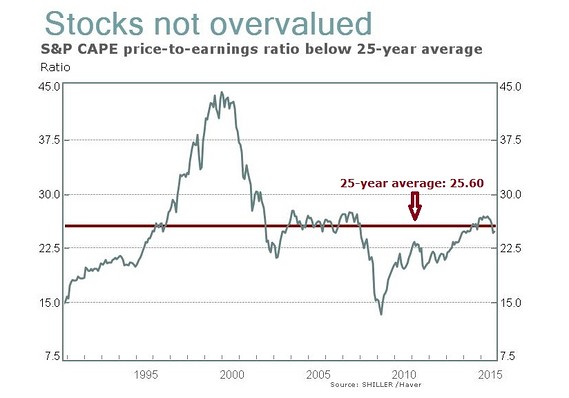 To prove it to you, here are a few misconceptions about the market — and why your fears of a crash may be overblown:
S&P Is Not Overvalued: As is typical, the latest quarterly roundup provided by the folks at J.P. Morgan Chase was full of great insights. And one grouping of data that was particularly interesting to me was a look at common valuation measures for the S&P 500 — including forward P/E, CAPE, price/book and price/cash flow...
More