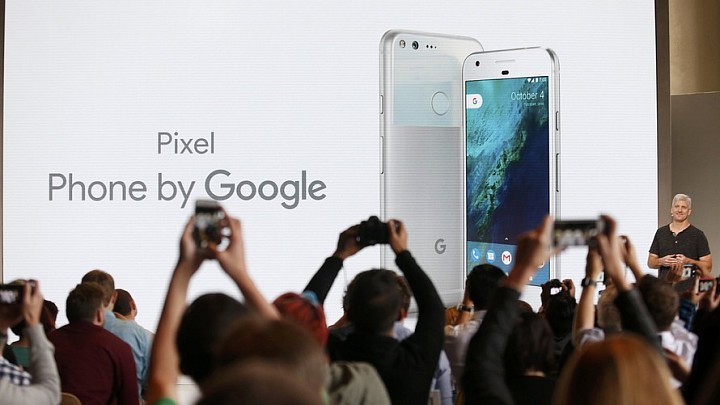 Google took lots of time before charging into the smartphone business, but Alphabet Inc.'s young hardware effort appears ready to become one of the prime reasons to buy the company's stock, according to Morgan Stanley.
Sales of the Pixel line of smartphones are expected to add $4 billion to Alphabet Inc.'s GOOGL, -1.66% GOOG, -1.74% revenue and $900 million to gross profit in fiscal 2017, according to Morgan Stanley analyst Brian Nowak. Google is expected to sell three million Pixel smartphones in the fourth quarter and 5.5 million in fiscal 2017, according to his report.
That is still vastly below industry leaders. Apple Inc. AAPL, -0.52% sold nearly 212 million iPhones in its just completed fiscal year, which was actually a decrease from the year before, and Samsung Electronics Co. Ltd. 005930, +0.17% remains the world's largest smartphone manufacturer by sales despite taking a hit last quarter with the recall of the exploding Note 7. However, Google would manage to quickly conjure a hardware business bigger than Silicon Valley consumer-tech companies like Fitbit Inc. FIT, +1.61% and GoPro Inc. GPRO, -1.60% , neither of which has topped $2 billion in annual revenue.
For Nowak, the increase in hardware sales is most important as a potential catalyst for a stock that's struggled to outperform broader indexes this year, despite earnings beats in the past two fiscal quarters. The goal of Pixel...
More