History may be pointing to substantial gains ahead for the market, according to technical analyst Chris Verrone of Strategas Research Partners.
Specifically, Verrone says that 1995, a great year for the bulls, presents a salient example of what may be to come for stocks.
Back in 1995, the S&P 500 broke out of a yearlong period of consolidation to rise substantially; the market then entered another low-volatility period "before the trend ultimately resumed higher," Verrone wrote in a recent note to clients.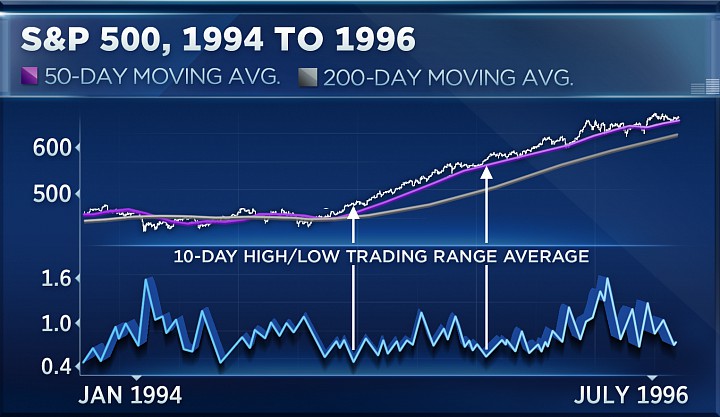 By the time...
More