Retail sales rebounded in February after a negatively revised -2.0% reading in January. It has been up and down from month to month in terms of the month over month number.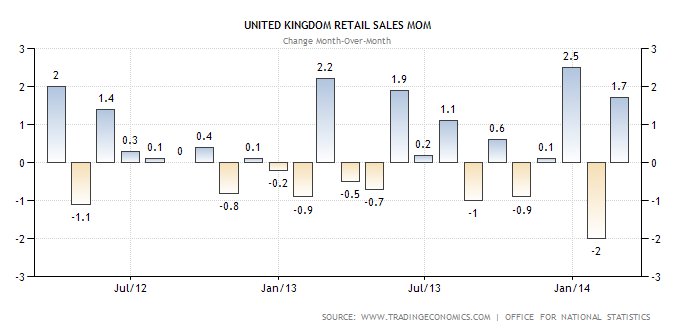 (UK retail sales m/m)

In terms of the year over year number, we are seeing some return to the mean after a spike of 5.3% in December. Retail sales posted a 3.9% and a 3.7% in January and February respectively.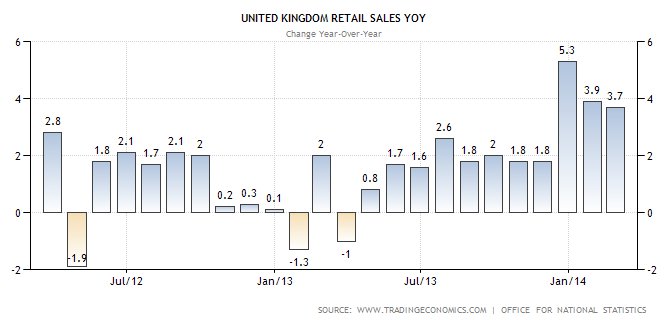 (UK Retail Sales y/y)

A surge in food sales was reported to be a main contributor to February's rebound in the m/m reading. Today's report is aligned with the current recovery in the UK economy, but nothing to write home about. 

Traders however boosted the GBP after the report.



(GBP/USD 1H Chart)
GBP/USD
for example extended a tentative breakout from a falling channel, reviving a bullish outlook. This is going to challenge the resistance just above 1.6650, after which the 1.6715 level will be the next resistance in the short-term.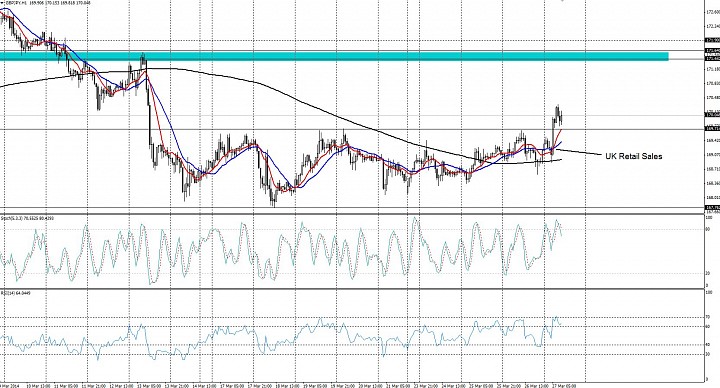 (GBP/JPY 1H chart)

The market busted GBP/JPY out of a 2-week range. This opens up the the resistance area around 171.55.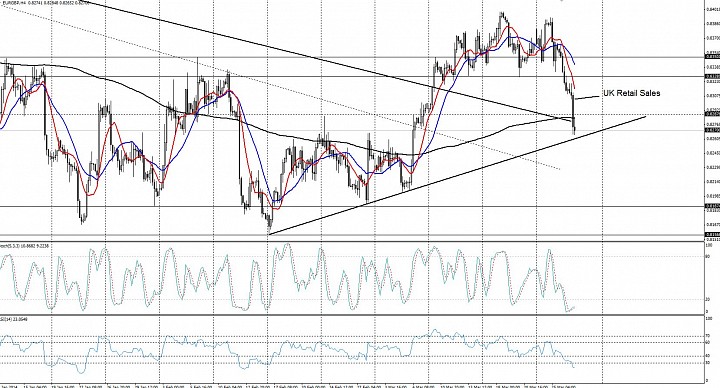 (EUR/GBP 4H Chart)
Looking at the 4H EUR/GBP. The market pulled it further from a price top, but the bearish outlook will be challenged by a rising trendline, and the fact that the market was in a bullish breakout 2 weeks ago, and the current bear swing could just be a correction.