During the unstable market condition, it is important to add Gold to protect your portfolio.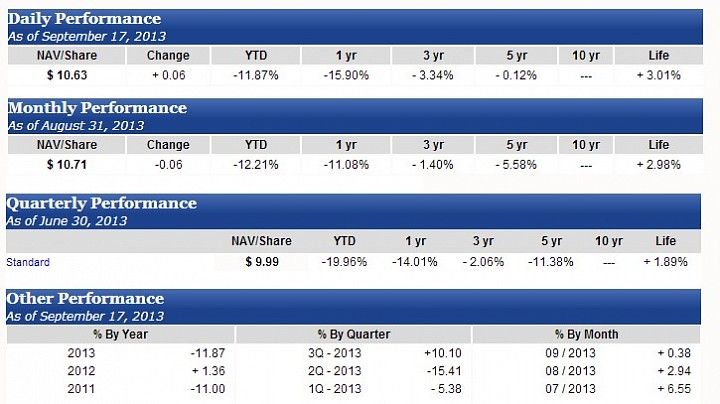 The GAMCO Global Gold, Natural Resources & Income Trust by Gabelli having the affordable price. Company, currently trading in NYSE at  $10.81, distribution 0.12 per share for cash dividend. The GGN trust holding 1.2 billion in total net assets and objective to provide a high level of current income. 
The price has been drop $2 in past two years. But monthly dividend is a really attractive factor for investor.