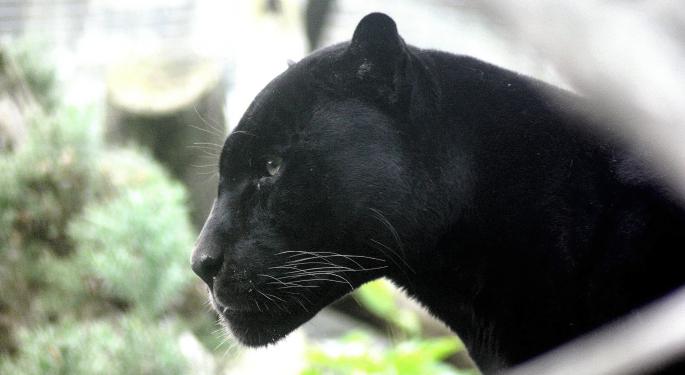 United Continental Holdings Inc UAL 0.91% spoke to Benzinga regarding a passenger that was forced to deboard one of its planes Wednesday after the pilot felt uncomfortable with a United customer's outfit.
Journalist Amanda Stevens boarded a United flight to headed to Chicago on Wednesday, wearing a throwback version of Marvel's Black Panther Superhero hat, and a shirt featuring rapper A$AP Rocky's logo that has the American Flag displayed upside down.
Stevens initially complied with a flight attendants request and turned the shirt inside out, but then was approached again by a flight attendant and was told the hat was making the pilot "uncomfortable" and was forced off the flight.
The shirt in question had been pulled from retailer PacSun stores last year.
A United spokesperson issued a response to the news, telling Benzinga, "We have been in contact with Ms. Stevens to discuss this matter further. Both United and SkyWest hold our employees to the highest standards of professionalism and have zero tolerance for discrimination."
United Continental traded up 1.8 percent to $53.81 on Thursday.
© 2016 Benzinga.com. Benzinga does not provide investment advice. All rights reserved.