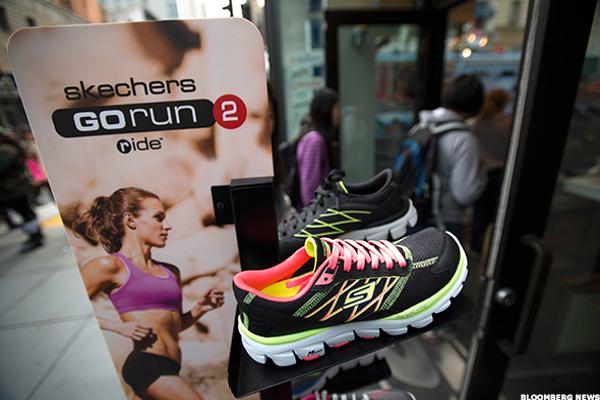 The booty, a metaphor for money in this instance, is back for Manhattan Beach, Calif.-based Skechers (SKX - Get Report) , which reported record sales and earnings for the first quarter, beating expectations.
The impressive numbers can in largely be attributed to growth in the sneaker maker's international business.
As a result, the footwear retailer's stock is up more than 4% in mid-morning trading, spiking to above $32 per share, one of the most active movers on Friday.
Skechers said on Thursday that first quarter sales were up 27.4% to nearly $980 million from close to $770 million last year, while earnings from operations climbed almost 55.6% to about $140 million, compared to nearly $90 million for the same period a year prior.
Net earnings for the first quarter were nearly $98...
More