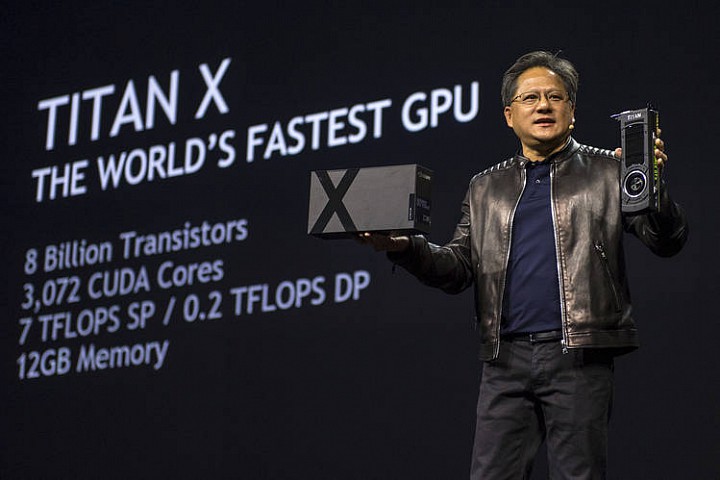 Nvidia Corp. claimed a big advance in the videogame graphics race along with a substantial price break.
The Silicon Valley chip company on Friday unveiled a graphics processing unit that it said is twice as fast as its current flagship chip—now sold in a $1,000 add-in card for personal computers dubbed Titan X—while consuming one third of the electrical power of that product. The new GTX 1080 chip will be available May 27 in cards with a suggested retail price of $599, the company said.
Nvidia's new offering is the consumer version of a technology that the company first disclosed in April, starting with a card for server systems aimed at artificial intelligence and other applications.
Chief Executive Jen-Hsun Huang, who unveiled the...
More