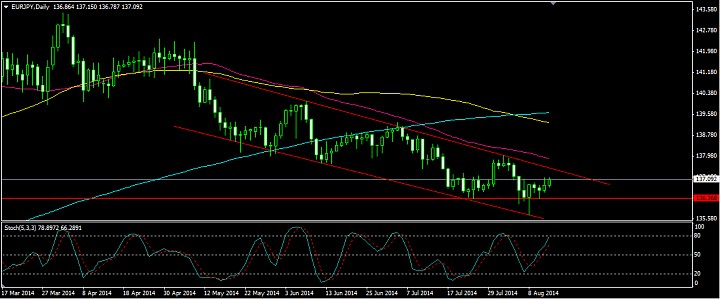 EURJPY : Daily Chart
EURJPY continues to trade within the falling channel pattern and currently testing the key support from 136.36 also. In all the pair is giving a bearish signal as there is a descending triangle pattern also. So accordingly the pair should continue to decline below the current support at 136.36 which the pair is testing. EUR is edging higher today against Japanese Yen after the GDP report. The safe haven was earlier strengthening because of the geopolitical tensions but weakened after the easing of tensions as investors turned attention to the riskier investments. Also weak machinery orders data extended losses to the safe haven.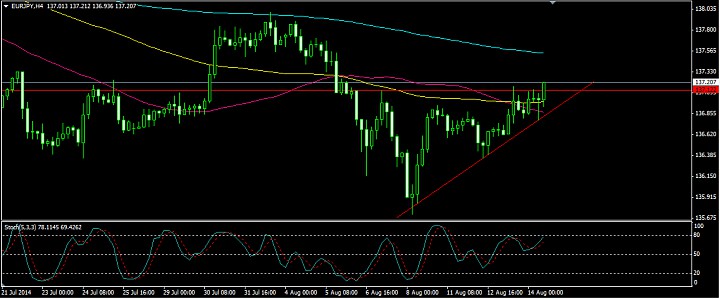 EURJPY : 4 Hour Chart
Whereas on the 4 hour chart, the pair has confirmed the short term bullish trend by breaking above the resistance at 137.12 of an ascending triangle pattern. The gain seems limited as it might again find resistance at 137.32 and decline. As we saw on the daily chart, the pair was giving a bearish signal, we can say that it might post short term gains on the 4 hour chart but the gains would be limited and finally it will decline.