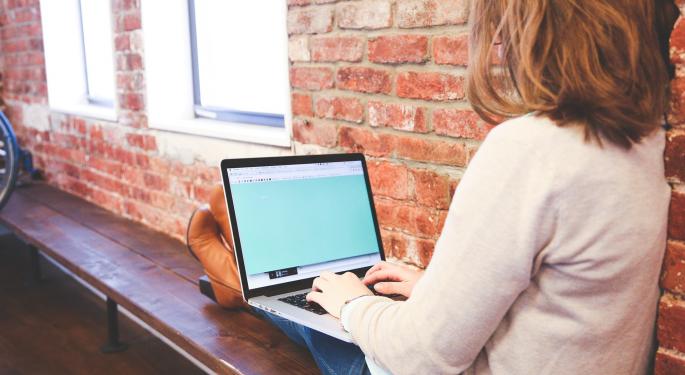 TD Ameritrade and TD Ameritrade U are hosting the third thinkorswim Challenge, where teams of 3–4 students trade a portfolio of $500,000 in paper money. Trades are limited to S&P 500 and Dow Jones Industrial Average components, as well as some of the most popular ETFs, and no individual stake can account for more than 10 percent of the portfolio's value.
Prizes for the best performers include up to $4,000 deposited in a TD Ameritrade brokerage account, up to $30,000 for the team's school, Apple Inc. AAPL 2.87% iPads and Amazon.com, Inc. AMZN 1.49% gift cards.
With more than 700 enrolled teams and the contest halfway through, let's take a look into some of the most popular stocks and sectors.
Most popular sectors by allocation were:
Consumer Discretionary: 27.6 percent.
Information Technology: 26.6 percent.
ETFs: 11.7 percent.
Health Care: 7.3 percent.
Financials: 7.1 percent.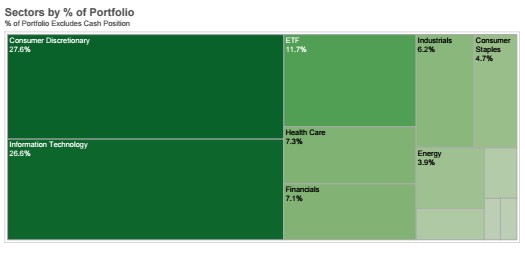 Source: TD Ameritrade
Most popular stocks held by the participating students as a percentage of their total portfolio (excluding cash positions, which represented more than 80 percent of the money available) were:
Amazon: 7.6 percent.
Apple: 5.4 percent.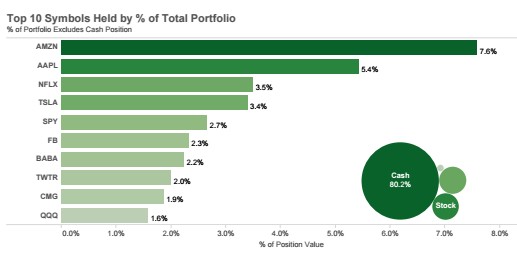 Source: TD Ameritrade
Having said this, it should be noted that the leading team so far is investing in completely different stocks. Check out their portfolio here.
© 2016 Benzinga.com. Benzinga does not provide investment advice. All rights reserved.