Shares of Alibaba have been retreating since September from a high just under 110 to a low of 88.00 in November. As we can see in the daily chart, price has been holding above a rising trendline support.

BABA Daily Chart 12/6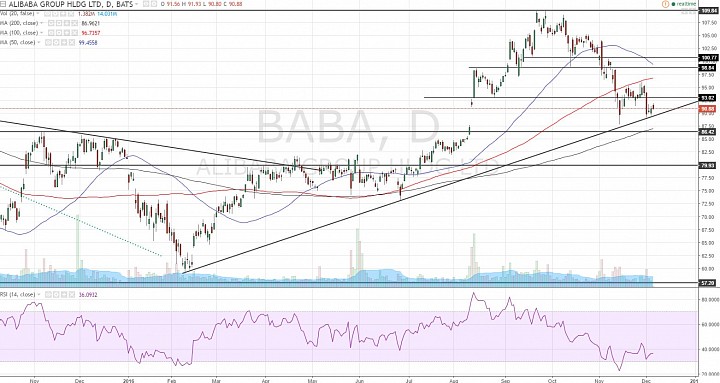 (click to enlarge)

Bullish Trend Intact:
- The fact that price is still holding above the rising trendline and the 200-day simple moving average (SMA) reflects a bullish market. 
- While the 2016 uptrend remains intact, the medium-term bearish correction since September is also still in play. 
- In other words, BABA is at the crossroad. 
- If price closes back up above 96.00, I would have more confidence of the bullish trend continuing. 

Bearish Scenario:
- If price falls below 87.00, it would clear the rising trendline and the 200-day SMA.
- This would signal a reversal of the 2016 uptrend.