The era for networking hardware sales is long over. Cisco Systems' (CSCO) huge job cut, which it announced with its quarterly results, affirms that.
Cisco will cut 5000 FTEs, which is "bullish," considering the rumors circulated that the number was 14,000:
"We expect to reinvest substantially all of the cost savings from these actions back into these businesses and will continue to aggressively invest to focus on our areas of future growth.The restructuring will eliminate up to 5,500 positions, representing approximately 7 percent of our global workforce, and we will take action under this plan beginning in the first quarter of fiscal 2017."
GAAP earnings were $0.56 per share, missing the $0.60/sh consensus.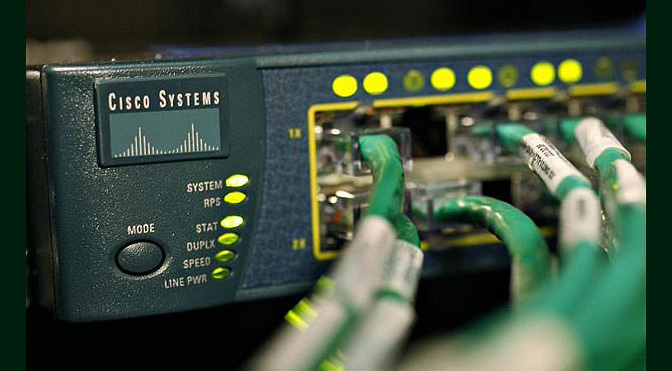 Wait for it.
Cisco's non-GAAP EPS of $0.63 beat that expectation. The cost cut helped prevent a selloff in the stock after-hours.
Watch out for networking hardware suppliers. In particular, look out for Nokia, Ciena (CIEN), and Juniper Networks (JNPR). Now is not the time to bottom-fish for companies not relying heavily on the software side of the Internet traffic business.
<!== INSTRUMENT %% %60% ==!>