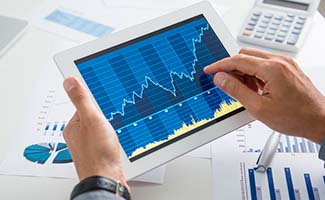 Q2 earnings season is finally here, and the next few weeks promise to be extremely busy throughout the global markets. As always, these earnings reports will give us a better picture of the latest consumer trends and the overall state of the economy, which means it's incredibly important for investors to stay tuned in right now.
But with thousands of earnings releases pouring in over the next month or so, it can be hard to keep track of when the most important companies are reporting.
With that said, investors can always use the Zacks Earnings Calendar to plan out their schedules for earnings, dividend announcements, and other important financial releases. This handy tool is your perfect one-stop-shop to properly prepare for the market events that will have an impact on your own portfolio.
And today, we've made that task even easier for you. Using the Earnings Calendar, we looked ahead to next week-one of the first truly packed weeks for earnings-and selected the biggest reports to watch. Make sure to keep an eye on these companies as they prepare to report during the week of July 17:
· Netflix ( NFLX ) - Monday, July 17 - After Market Close
Video streaming giant Netflix is set to release its second-quarter fiscal 2017 earnings results after the bell on Monday. Our Zacks Consensus Estimates currently call for earnings of $0.16 per share and revenue of $2.76 billion, which would represent year-over-year growth rates of 74% and 31%, respectively.
The company is expected to add about 600 thousand domestic subscribers and 2.6 million international subscribers, bringing the streamer's total membership count comfortably above 102 million. The stock is currently a Zacks Rank #2 (Buy), but with an Earnings ESP of 0%, surprise prediction is more difficult...
More