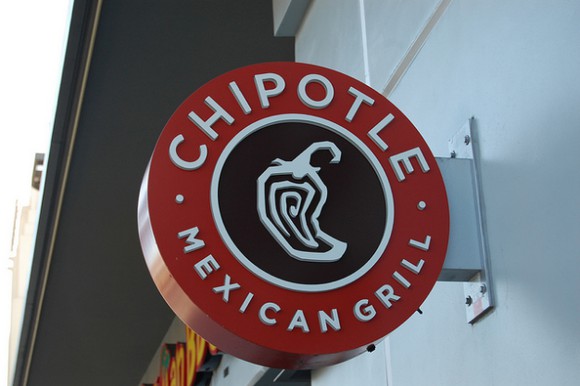 What a difference a year makes. Last year the biggest question regarding Chipotle Mexican Grill's (NYSE:CMG) stock was when a possible stock split might occur. If you follow their history, it's not hard to understand why: After pricing its IPO at $22 per share in 2006, shares increased as high as $750 per share in 2015, giving investors an annualized return of approximately 50%. Here's a chart of Chipotle's incredible growth throughout the last decade: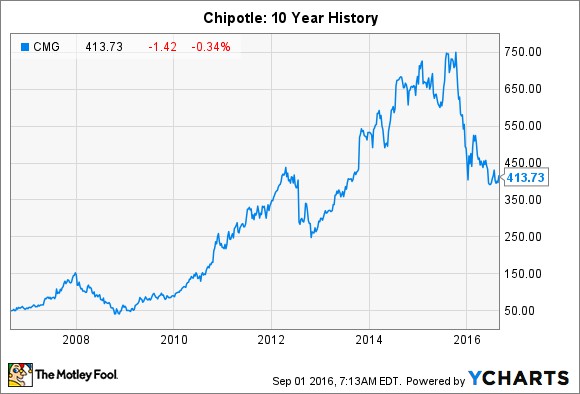 Recent struggles have tempered calls for the stock split somewhat. The company has stumbled over the last year as continued fallout from its food-safety scandal has weighed on stock prices. For an example of pre-food scandal Chipotle versus post-scandal Chipotle, look no further than the company's restaurant comparable sales before and after fiscal Q3 2015:
| FQ | Q2'16 | Q1'16 | Q4'15 | Q3'15 | Q2'15 | Q1'15 | Q4'14 | Q3'14 |
| --- | --- | --- | --- | --- | --- | --- | --- | --- |
| Comparables | (23.6%) | (29.7%) | (14.6%) | 2.6% | 4.3% | 10.4% | 16.1% | 19.8% |
Still, shares of Chipotle currently exchange hands for approximately $415 per share, the sixth-highest 'per-share priced" company in the entire S&P 500. Should Chipotle still consider a stock split?
Splits are generally a one-time boost to share prices
Stock splits typically do result in a one-time increase in prices. The theory is by lowering the share price, and keeping all other factors equal, it allows more investors to buy shares. The additional liquidity results in an upward lift to split-adjusted prices. Additionally, short term traders pile in companies that...
More