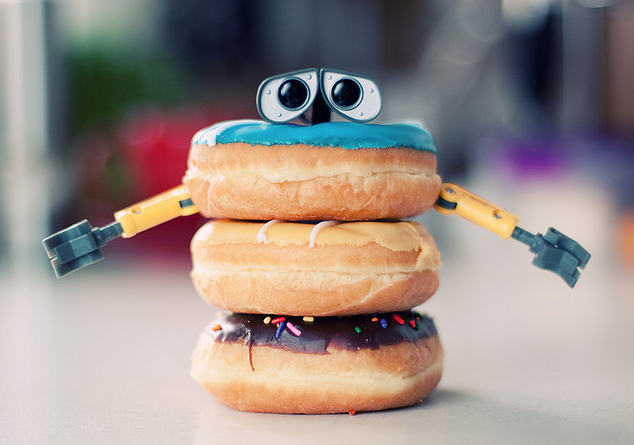 Compared to most of their competition, their growth strategy relies on domestic (western US) growth instead of emerging market expansion.
The company is highly levered around 5.0x EBITDA which creates volatility. That volatility could create a great entry opportunity should the shares sell off.
Starbucks is not the main competitor, despite the industry (and the company's) thoughts. McDonald's and other low price point coffee retailers are.
Bearish sentiment has abounded on Dunkin' Brands' (NASDAQ:DNKN) stock for quite some time. The shares are essentially unchanged in the last year. The amount of bearishness has been abundant focusing on the misleading accounting earnings as well as a lack of catalysts for the shares. We think the company actually has strong growth prospects on the horizon with new products and geographic growth but that the thesis is just a valuation story. Our analysis suggests its basically an entry problem- finding the right time to go long the shares.
The Bearish Case Is Hyped
There have been numerous cases where the shares have been panned for their high cost due to lackluster same-store sales, very high leverage ratio that was above 5.0x EBITDA, and lack of near-term catalysts. Investors and analysts have also pointed to the large amount of insider sales by executives as well as to the increased competition from the main competition, namely Starbucks. While these concerns are legitimate, we think the long case is more compelling.