MannKind Corp., a development stage biopharmaceutical company, just announced that FDA Advisory recommended approval of its inhaled diabetes drug called Afrezza yesterday.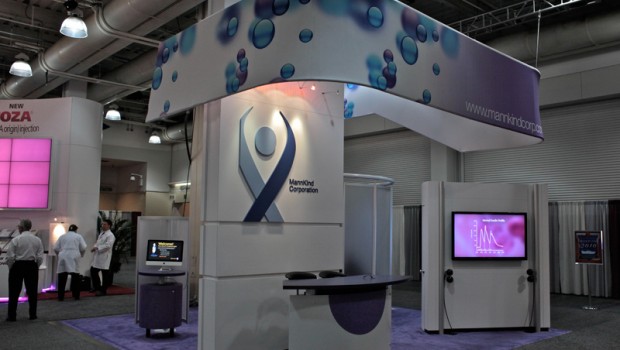 Alfred Mann, the company's CEO, said that the Afrezza inhaler was easier to use than Pfizer's inhaler which stop to produce after sale were lower than expected. He also believes that Afrezza can compete with market-leading injectable from the likes of Novo Nordisk and Eli Lilly.
Afrezza inhaled diabetes drug takes effect faster than injected insulin and reduces the risk of blood sugar drops too low.
Trading in MannKind shares was halted yesterday
MannKind stock rose over 130% and trade nearly $9.5 after trading hour however the stock slid today trades at $7.23.
MannKind still needs to find the larger pharmaceutical company partner to help out marketing and sell the product.