Summary
GoPro is down 41% over the last three months and is down 65% from its 52-week high.
The stock has dropped over valuation concerns, short interest and the withdrawal of analyst support.
At current prices, GoPro stock looks to be a potentially lucrative value play.
I rate GoPro a Strong Buy on the drop.
Introduction
This article is my 16th installment in a segment called "Buy on the Drop?" where I choose a stock that recently experienced a large decrease in price and give a recommendation on whether investors should "Buy on the Drop" or not. This is a recurring segment, so if you enjoy the article, "Follow" me to see more! You can read about my previous installment discussing Dunkin' Brands (NASDAQ:DNKN) here.
GoPro in the Doldrums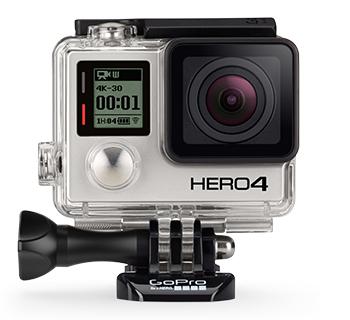 Source: GoPro
GoPro (NASDAQ:GPRO) closed Friday at $29.08, which marks a 41% decrease over the past three months and a nearly 65% decline from its 52-week high of $92.70. When the stock was flying high, many voiced valuation concerns that were proven well-founded in recent months. Analysts have also cut estimates, which among other factors, has catalyzed the downturn.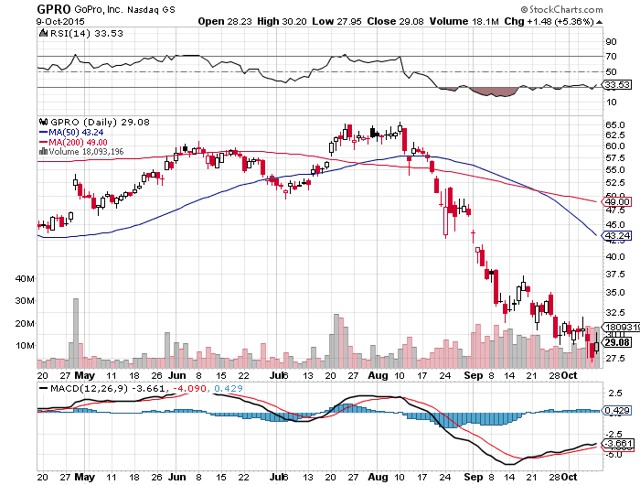 Looking at GPRO's Current Valuation
With its current market capitalization at $3.86 billion as of Friday's close, the stock has shed close to $8 billion in valuation since its 52-week high. What caused this massive sell-off? It was a combination of multiple factors that include a broader market downturn that hammered high-beta stocks like GPRO and its supplier Ambarella (NASDAQ:AMBA), valuation concerns, massive short interest and a negative shift in analyst sentiment. In this article I will not discuss how the stock got here but rather I will attempt to answer the following question: is it time to buy GPRO?
To answer this question I first take a look at the company's valuation based on traditional metrics and will then examine income statement...
More