After the first wave of real estate investment trust ("REIT") earnings last week, the sector is geared up for another busy week of releases. Notable among these will be the first-quarter earnings reports of The Macerich Company MAC and Welltower Inc. HCN slated on May 3.
Last week, companies like Essex Property Trust Inc. ESS and Host Hotels & Resorts, Inc. HST have come up with positive surprises.

But what has emerged from the reporting season so far is that the overall growth pace has not picked up and is, in fact, trending below the recent past periods. But actual results managed to pull off surprises after estimates were considerably revised down over the last three months.

Of course, the latest Fed announcement of keeping the target range for the federal funds rate at 0.25–0.50% has essentially provided the rate-sensitive REIT industry some more time to enjoy the low interest rate period.

Then again, a slowdown in economic activity with moderation in household spending in recent months raises concerns over the health of the overall economy. This can also cast a pall on REIT performance as the pace of economic activity plays a major part in determining the demand/supply factors in the real estate business.
So it becomes important to peek into the fundamentals of the REIT to gauge what's in store for them this earnings season. Here, we focus on the two S&P 500 constituents named above.

Welltower is slated to report first-quarter 2016 results before the market opens on Tuesday, May 3. This healthcare REIT has an Earnings ESP of -0.89% and a Zacks Rank #3 (Hold).

Welltower's diversified portfolio, business relationship with experienced healthcare management companies & operators and strategic investments are expected to serve as growth drivers. National healthcare expenditure is rising, with senior citizens incurring higher medical expenses than the average population, offering the company ample scope to capitalize on.

However, intense competition remains a concern while earnings dilution from substantial dispositions might have restricted any robust growth of the company in the to-be-reported quarter.  (Read more: What's in Store for Welltower in Q1 Earnings?)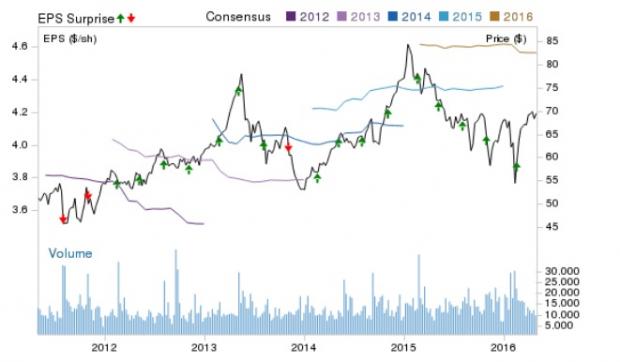 Retail REIT Macerich is also expected to report first-quarter results on May 3, 2016, after the market closes. The company has an Earnings ESP of -1.16% and a Zacks Rank #2 (Buy). Though our model had predicted an earnings beat earlier, current data reduces the predictive power of ESP.

Macerich's portfolio of premium malls in the dynamic U.S. markets and presence of well-capitalized retailers have enabled it to maintain a stable source of rent over the past quarters. Also, the absence of ample supply is expected to help the retail real estate market in the to-be-reported quarter.

However, lackluster retails sales in the first quarter raise our concern. Moreover, increasing consumer spending on online platforms has emerged as a pressing concern for retail REITs, as the trend is curtailing demand for the retail real estate space. The company also faces competition from its peers. While it strives to counter such pressure through various initiatives, we believe that the implementation of such measures require considerable upfront expenditure, which might limit near-term growth in profit margins. (Read more: Is Macerich Set to Beat Q1 Earnings Estimates?)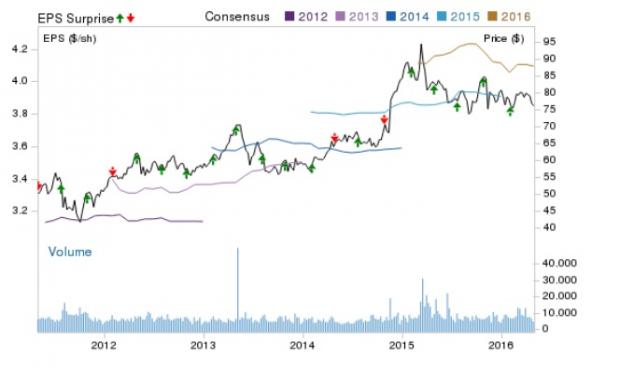 We won't be surprised if either of the companies delivers a positive earnings surprise, as the estimates are too conservative. However, irrespective of an earnings beat or miss, investors should focus on the companies' fundamentals.

Do check back on our full write-up on earnings releases of these stocks.


Want the latest recommendations from Zacks Investment Research? Today, you can download 7 Best Stocks for the Next 30 Days. https://woas.zacks.com/adv/7stock_report.pdf?ADID=ZACKS_PFP_... blog">Click to get this free report >>
 
Want the latest recommendations from Zacks Investment Research? Today, you can download 7 Best Stocks for the Next 30 Days.
Click to get this free report
MACERICH CO (MAC): Free Stock Analysis Report
ESSEX PPTY TR (ESS): Free Stock Analysis Report
HOST HOTEL&RSRT (HST): Free Stock Analysis Report
WELLTOWER INC (HCN): Free Stock Analysis Report
To read this article on Zacks.com click here.
Zacks Investment Research