Dominos Pizza, Burnt By 2 Degrees In A Week?

24 february 2015
A Preston Clive Forecast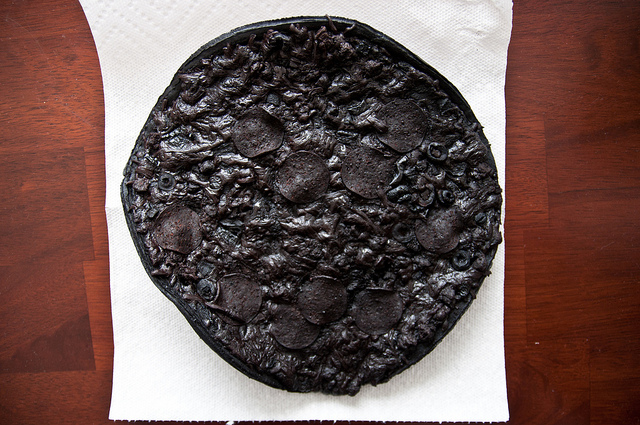 Burnt by an earnings report. (IMAGE: flickr)
I like mine authentic with thin crust, thank you. I'm a native New Yorker who grew up on the OLD Patsy's Pizza in east Harlem (not the present day shadow of what it once was), one who lives down the block from one of the consistently highest rated pizzerias in the five boros--and thus America, by extension--so I am not the biggest fan of places like Papa John's, Pizza Hut, and Dominos.
Dominos (NYSE: DPZ) dropped in for an earnings report today and the numbers were short of what analysts had expected for the fast food chain. Wage hike worries and other increasing expenses have got investors nervous and sent the stock down .11% so far today, down a further .04% from the .07% loss at the time of the source Yahoo Finance article used here.
Company executives warned that pressure to raise wages--a la WalMart and other major chains that keep their masses of employees down near the minimum wage--will become too great industrially to feasibly resist while maintaining a benevolent company profile.
So what say you, traders? The damage at present isn't particularly enormous, but there's no guarantee for investor confidence who sometimes catch fevers en masse.
Take today's close. Add a week--do you think by this time we will be down by two points?
Whip out those tarot cards, crystal balls, eye of newt and toad toes... and divine the future!
Voting is over
Waiting for


the right answer