Sometimes, currency traders can be so fickle. We have 1 jobless claims report that comes in 14K below expectations and all of a sudden NOW is the time that "everyone" realizes "Holy Crap Taper is HAPPENING!!" and buys boatloads of USD.
Just 1 example, but here's AUD/USD: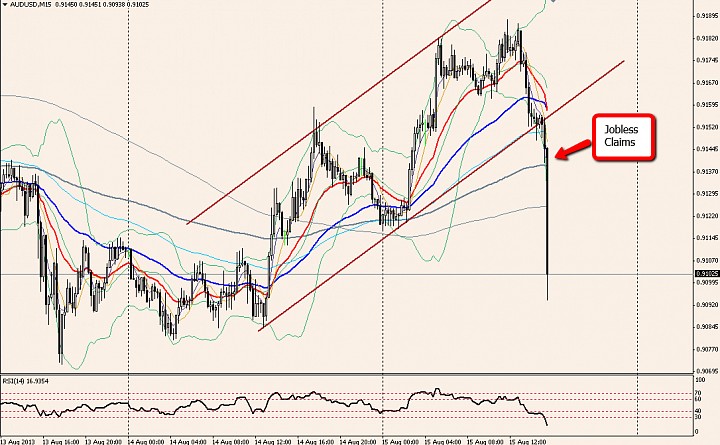 Needless to say, there was a big wave of USD strength following the report. Now, let's see if there will be some follow through, or if this surprise result gets digested and we see a pullback. But the strength of the move, and the fact that it looks like it blew through a decent amount of stop orders leads me to think we either consolidate or go further.
- Nick