A new hedge fund could help solve the one issue that plagued LendingClub (LC) in 2016. The fund called LendingRobot uses algorithms to invest in loans on marketplaces like LendingClub, Prosper, and Funding Circle. The fund already has $120 million in AUM to invest in these online marketplaces helping solve the primary issue when banks and funds pulled back investments when the CEO resigned. 
The primary reason that investing in the stock of LendingClub remained attractive was that the performance of the loans weren't altered or impacted by the issues caused by the CEO. In theory, a robot would see that the qualities of the loans remained intact and continue investing. As well, the robo-advisor could provide secondary proof that the concepts provide attractive returns to investors. LendingRobot currently shows that aggressive loans have average performances in excess of 9%. 
LendingClub only has an EV of $1.7 billion. Revenues are conservatively set to reach $600 million this year. The stock appears set for a major breakout after closing above the 200ema and making another run at major resistance at $6.50. Don't miss this chance to own the leading online lending marketplace.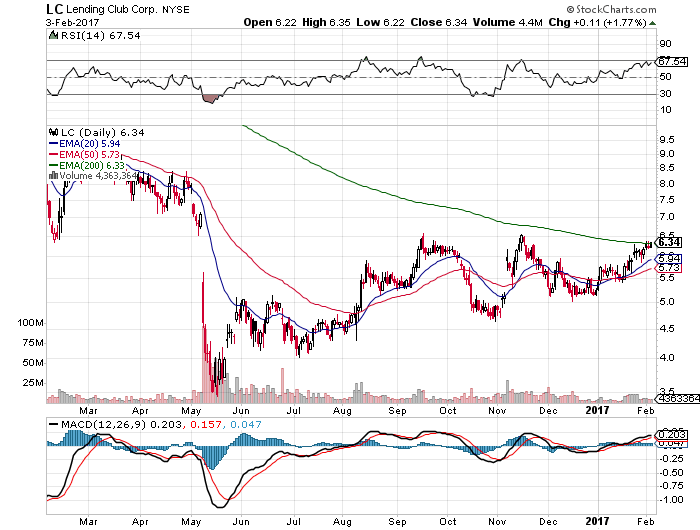 Disclosure: Long LC