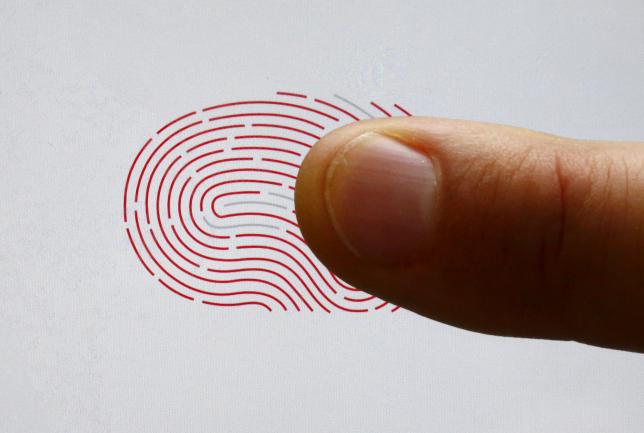 A tap of a finger could soon suffice to identify credit card shoppers and rail commuters, offering areas of new business for specialist companies which have benefited from the use of such technology in smartphones.
Sweden's Fingerprint Cards (FPC) sees biometric smart cards -- those using fingerprint identification -- becoming its fastest growing market as early as 2018, having already become the market leader in a crowded sector for supplying such sensors for smartphones.
Others within the industry are not convinced the smart card business will take off so quickly, prompting questions about whether FPC can maintain its runaway rise in valuation.
FPC's share price surged around 1,600 percent last year as demand for fingerprint sensors in phones soared after Apple, which uses its own in-house supplier, helped to popularize the technology. FPC now has a market value of around $4.1 billion.
Advocates say the technology offers greater security and simplicity when compared to techniques such as using pin codes to confirm identification.
The fingerprint sensor business has a handful of companies supplying significant volumes today, with an equal number planning to enter the market. Three are based in the Nordic region where technology companies have thrived.
Needing to maintain...
More