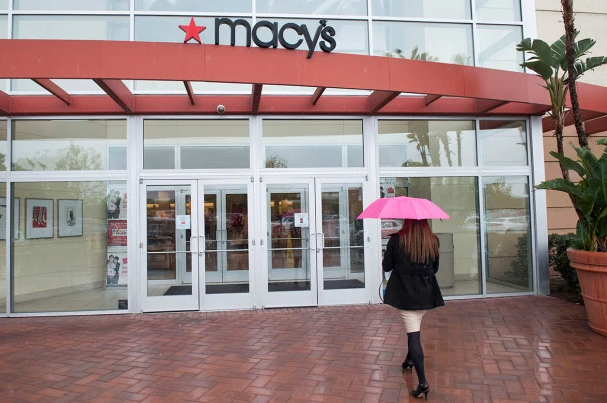 Macy's (M) reported earnings this morning, with its disappointing numbers reverberating throughout the retail sector. Despite stable economic conditions and a relatively tight labor market, brick-and-mortar continues to get hit due a continuing progression toward the convenience of online sales. Retail as a whole (XRT) is down 3%.
Among stores down at least 3% include Target (TGT), Chico's (FAS), Fred's (FRED), Tailored Brans (TLRD), DSW (DSW), L Brands (LB), Foot Locker (FL), and Big Lots (BIG).
Even deep discount stores, which are relatively immune from the "Amazon effect" due to their supreme low-price appeal and catering to those who largely don't shop online, such as Dollar Tress (DLTR) and Dollar General (DG), are off over 2%.
Macy's numbers are also bleeding into sports apparel, with Nike (NKE) and Under Armour (UA) down close to 2%.
If brick-and-mortar is soft now during jubilant overall times for the stock market, just wait until there's an actual downturn and shakeout among the broader market. 
Amazon (AMZN) and Wal-Mart (WMT) have naturally tolerated the move well, with both down less than 1% as market leaders in the online retail space.