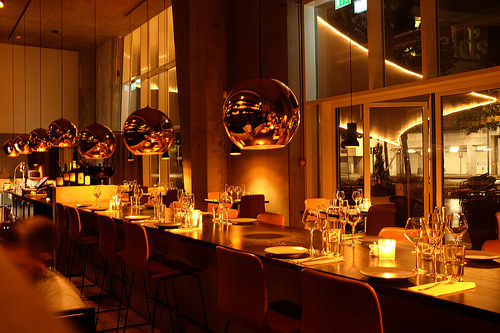 Stock numbers have been down this year for discount service Groupon (NASDAQ: GRPN), hitting an all-time low of $4.20 Tuesday, weighing against an IPO of $26 in 2011. From last year, Groupon shares are down 50%.
Insider Selling
Groupon's Chief Accounting Officer Brian Stevens recently bought 12,101 shares of the company, with prices ranging between $0.00 and $421, Conference Call Transcripts reported. The CAO now owners 59,598 Groupon shares.
Competition from Amazon
Recently, Amazon (NASDAQ: AMZN) reached out an arm to expand its upcoming food delivery service, Amazon Restaurants, crowding the market even more for this popular industry, Zacks reported.
Groupon will need to keep this in mind when marketing its delivery service, Groupon To Go, currently operating in Chicago with likelihood to expand to other parts of the United Stats relatively quickly.
Further, Groupon recently acquired food delivery service, only enhancing the probability that Groupon To Go could see future successes.
This leads Groupon to an essential overall change in business strategy. Switching from a mainly email based service to a daily mobile destination, Groupon is calling this plan a "pull business model."
Some of the most popular Groupons are contained in the food, drink, health, beauty and leisure categories, showing the new business model may be very attainable, since these categories are so popular.
For more business and financial news, click here.