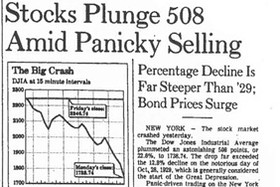 Stocks ended mixed last week as traders digested a slew of earnings data. Overall earnings have been positive but we have seen some profit taking in market darlings AAPL and AMZN. Stocks moving higher included FB and NFLX while TWTR was another that was crushed.
We can see below on the all important Nasdaq chart, that there is some indecision at these record high levels. The doji candle on the weekly chart, while also displaying negative divergence would be a concern for the bulls.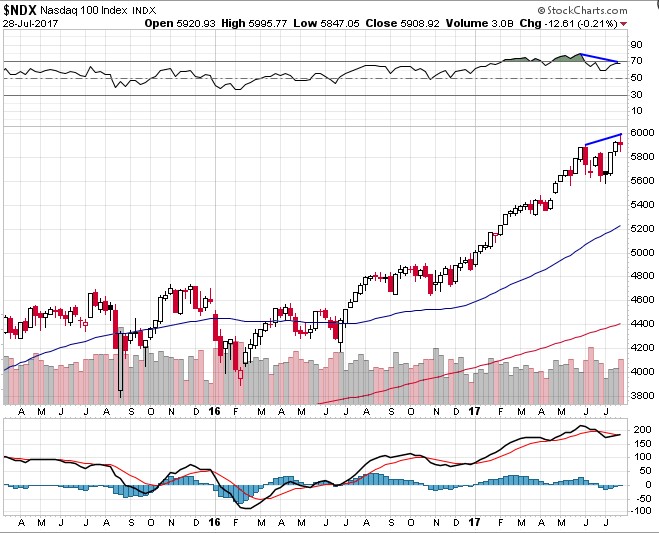 Here are some interesting comments that I read over the weekend regarding earnings:
"Despite positive quarterly reports, an analysis of earnings calls suggests optimism may have peaked, the analysts said in a note, observing 'a drop-off in mentions of 'better' relative to 'worse' or 'weaker' words.'
Moreover, the cut to third-quarter consensus earnings-per-share estimates is so far...
More